Ariana Grande Makes Subtle Dig at Kanye West While Supporting Pete Davidson on SNL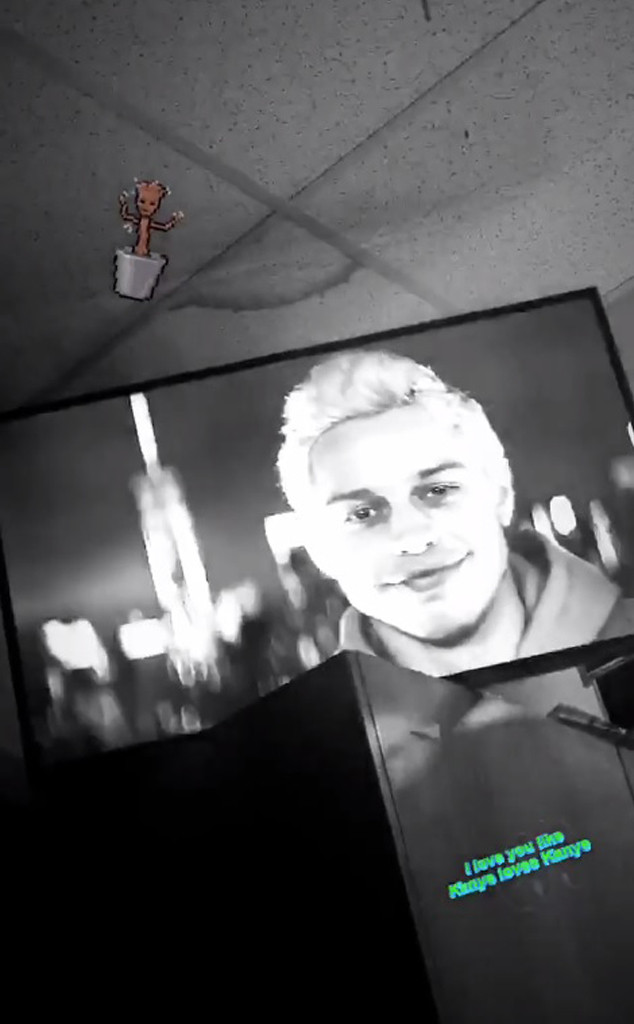 Ariana Grande loves Pete Davidson. That much is clear. But just how much does she love him?
The "God Is a Woman" singer clarified that somewhat quantitative amount on her Instagram story Saturday night. In a boomerang video of Davidson's Saturday Night Live intro, she took a subtle dig at last week's musical performer Kanye West. "I love you like Kanye loves Kanye," she wrote. Grande also shared photos of her fiancé in what looks like a dressing room as well as him standing on their New York City apartment balcony. 
The singer could be paying some sort of sly homage to Davidson's own Kanye-critical moment on SNL. During the episode's "Weekend Update" skit, the comedian made a PSA to Kanye about medication and mental health. "What Kanye said after he went off the air last week was one of the worst, like, most awkward things I've ever seen here—and I've seen Chevy Chase speak to an intern," he told Colin Jost and Michael Che.
He joked, "Do you know how wrong you have to be about politics for me to notice?"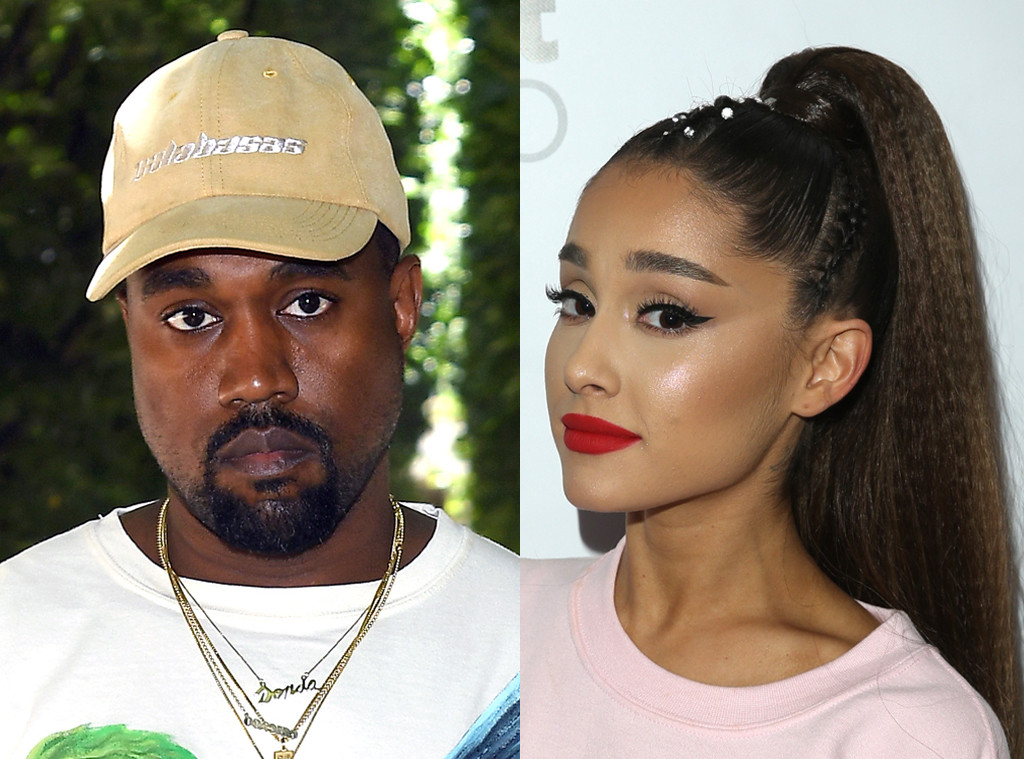 Jesse Grant/Getty Images for iHeartMedia
Pascal Le Segretain/Getty Images
During an extensive interview on Monday with TMZ's Harvey Levin, Kanye announced, "The Ye is fully out and off medication. I am fully being myself."
Davidson, who revealed in 2017 that he has borderline personality disorder, urged Kanye to take his medicine. He knows what happens from experience when you go off of them. "There's no shame in the medicine game," he told Jost and Che. "I'm on 'em. It's great. Take 'em. There's nothing wrong with taking 'em. If I ever got on a plane and pilot said, 'I just want all of you to know, this is the real me flying,' I'd jump out. Being mentally ill is not an excuse to act like a jackass, OK? And I'm quoting my therapist, my mom and my mailman."
He went on to explain his reaction to not taking his pills. "Seriously, one time I went off my meds and I bit my mom." 
Grande was supposed to be the musical guest on the show's season premiere, but she dropped out due to "emotional reasons." The "No Tears Left to Cry" singer was replaced by Kanye at the last minute.
Don't miss E! News every weeknight at 7 p.m., only on E!
Related Post "Ariana Grande Makes Subtle Dig at Kanye West While Supporting Pete Davidson on SNL"